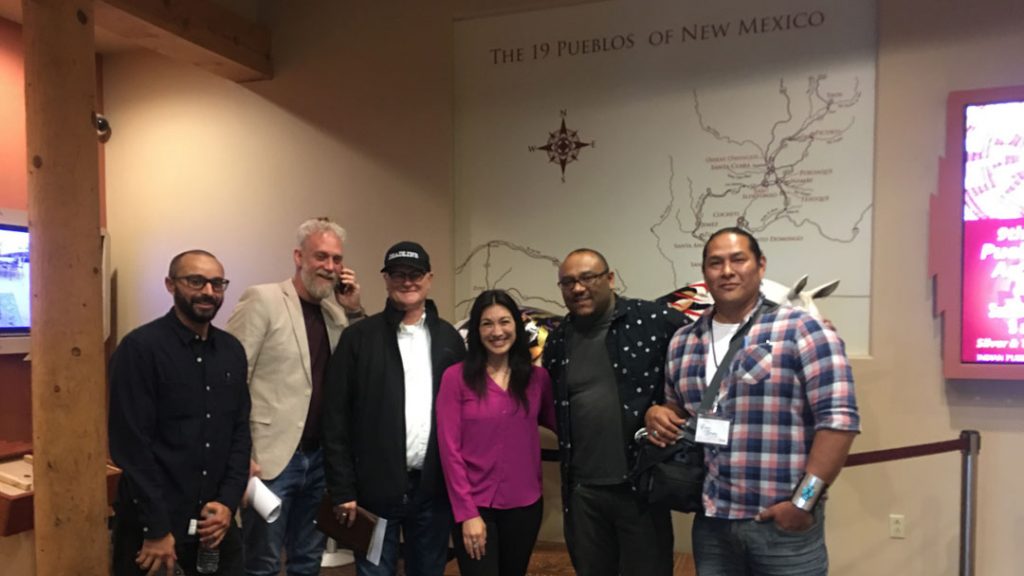 Thanks to Marvis Aragon Jr., of the American Indian Chamber of Commerce of New Mexico, it all began with a dream, and a plan to make the Native American Economic Summit to introduce the "Holy Smokes Film Studios Project" it is an educational program designed to encourage, and train Native Youth in the inner-workings of filmmaking. This program will benefit the workforce of our future, the Pueblos, tribes and greater New Mexican & Southwest community at large.
With the assistance from, the local 480 film makers union, they begin their training program in 2020 TBA
There is an opportunity here to bolster the deficit of film professionals in the state of New Mexico with Native New Mexican Talent. 10.6% of New Mexico's population is American Indian, and less than 1% of American Indians are working in the film industry. Any funds raised for Project 'Holy Smokes' would be an advancement for the entire state of New Mexico, and would begin to bridge the opportunity gap for Native New Mexicans. All Nations from the Four Corners of USA, will be introduced to opportunities ahead.
More information to come…as all parties have agree upon the structure of "Holy Smokes Film Studios". This is a brief description of meetings, there is a full review from all parties, and how this project will take effect.
Thunderbird Group will follow up on all meetings, Thank you for your time and interest. With your help, and support we can build New Mexico as a strong, and thriving film making community, for all movie house to take part in our beautiful & enchanted state.
© TBG 2020